MAKEUP HYGIENE 101
By Alina Anjum.
The makeup guru world has taught us how to put on the best-winged eyeliner, what kind of contour to use, and the best highlighters in our price ranges. But what it hasn't taught us is how to practice the best makeup hygiene so we can keep our skin and our makeup safe from bacteria.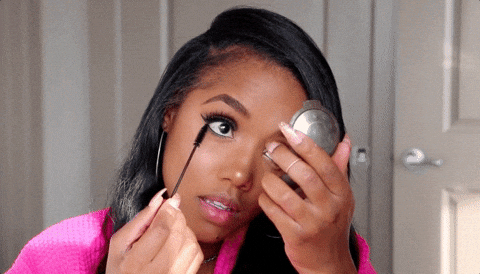 Here is what to do and what not to do
Here is a guide on some of the simplest and most effective makeup hygiene practices:
1. Wash your face and hands
Any time you start doing your makeup, make sure your hands are clean and that you have cleansed your face. Doing makeup with dirty hands or on a dirty face can contaminate your tools and products. 
2. Clean your tools regularly 
Makeup sponges should be cleaned after every use and makeup brushes should be washed after every 1-2 uses. After every use of either kind of tool, you should use some form of disinfectant on them especially if you cannot wash them immediately.
3. Keep your products clean
Don't share your products with others, especially cream products that cannot be sanitized. Also, use disinfectant on your products regularly to keep them free of bacteria which could otherwise end up on your face. 
4. When in doubt, throw it out
If there is a product that you've had for a long time that you just don't know if it's expired or not, we're here to tell you that finding out the hard way just isn't worth it! Products like mascaras should be thrown out every 1-2 months because they accumulate a lot of bacteria, and so should cream products that you use directly with your fingers from the container. Some products like those that come with pumps, or powder products are less likely to accumulate bacteria and can be used for longer periods of time. However, if even with these kinds of products you find yourself wondering about their expiration dates, we advise you to replace the product to save your skin from this risk. Look for the open jar symbol on your cosmetics that tells you how long its good for