Home Remedies For Pore Tightening
By Alina Anjum.
Pores are a natural part of our face and they help the skin breathe, let out oil and sebum, and cool off when it is hot. Open pores are usually found near the nose and cheeks, and these can end up causing a lot of problems when applying makeup. They can also be difficult to manage because open pores can let in dirt and bacteria which can lead to acne. This is why pore tightening remedies can help your skin look and feel better. 
Here are some ways to close your pores naturally with home remedies!
      1. Ice
Massaging your face with ice tightens your pores and improves blood circulation as well. Ice should never be applied directly to the skin,instead use an ice pack wrapped in a soft towel. 
      2. Almonds
Almonds have skin restoration properties and close open pores. Crush some almonds along with some lemon juice and apply the paste on your face. Rinse after a few minutes and notice the difference!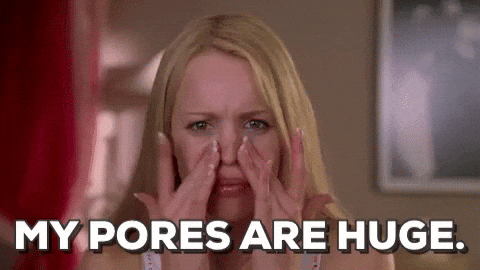 3. Rosewater & cucumber:
This combination helps to clean your pores and also close them. Mix cucumber juice with some rose-water and apply to your face for about 15 minutes. Wash your face with cold water to help tighten pores.
     4. Honey:
Honey is an amazing product that unclogs your pores and kills bacteria as well. Mix it with yogurt and apply it on your face for smooth and clean skin, and tighter pores.
      5. Sugar Scrub:
A sugar scrub can be made at home by mixing olive oil with some lemon juice and white sugar. It works by clearing your pores, removing oil, and smoothing your skin. Apply it on your skin, gently massage to exfoliate, and then rinse off with warm water!
     6. Multani Mitti
This is a true Pakistani treat for your skin. It cleans your pores and removes excess oil from your skin as well. Add some water to the mitti, make a paste, and apply it for 15-20 minutes. 
If natural products aren't your style, check out some of our top products for Pore tightening on The Soorat.com