Bra Shopping Basics Every Woman Should Know
By Alina Anjum
Everyone knows that feeling. Coming home from a long work day, a party, or a gathering, and taking your bra off so you can feel free. Yes, I said it. FREE!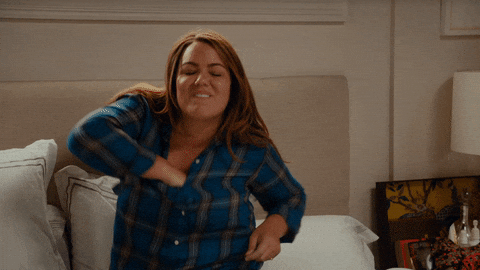 However, if you feel that way then it probably means your bra just isn't right for you. It might be the wrong band size, cup size, or style, and it is important that you figure out the right kind of bra for yourself so you're not in constant pain. Most of the time, we buy what we think will fit or what will look good, not what is right for us. Why? Because we just don't know how to shop for bras!
Here are some bra shopping basics every woman should know:

Try it on!
Just because the size fits you in one style of bra doesn't mean it will fit you in all styles. Sizes also vary based on brands so don't feel ashamed of trying on multiple bras until you find the right one.

Know your needs
Different bra styles require different fits for the best results. An everyday t-shirt bra should fit you like a glove while a strapless should generally be sized down. A sports bra should be snug enough to hold your chest in place through vigorous activity. Take some time to get familiar with different styles and try matching them with different outfits to determine your needs.

Ask for help!
If you don't know how to measure yourself then ask the attendants at the store! It's their job to help out, they are professionals, and they can help you find a bra way quicker than if you were to hunt it down yourself.
. 

Ask yourself: does this fit?
When you try it on, you might need to make a few adjustments to the straps. After you've fully adjusted the bra, test to see if it fits. Try walking or jogging in place and raising your arms above your head to see whether you're getting the level of support you need and if the bra is secure.

Some ways to tell if a bra is the wrong size is to check whether the center gore lies flat against your chest and whether you can achieve a secure fit on the first hook of the band.The cups should also fit comfortably without spillage or gapping.If, like most women, you have asymmetrical breasts, buy the size that fits the larger one. The wings of the bra should also lie flat against your ribcage and not poke into your underarms.

Don't be cheap 
While this doesn't mean going and spending half your salary on bras, it is important to remember that a bra can do wonders for your posture, your back pain, and your overall quality of life! Investing in a good bra is worth it. 

For everyday bras, brands like Triumph, Maidenform and Hanes offer affordable options. Busty women will find excellent choices in speciality brands such as Curvy Kate,Panache and Addition Elle, while younger girls can opt for trendy bralettes and comfortable choices from brands such as Aerie or Yellowberry

Every woman deserves the perfect bra and this guide can help you find the right one for you! What are some struggles you've had while bra shopping? Your favorite brands? Tell us more in the comments.