THE 5 BEST OPI FALL NAIL COLORS
By Alina Anjum.
The fall season is one of the trendiest seasons of the year and is awaited all year round for its fabulous colour palette, exceptional collections, and style inspirations. 
Nature in its glory 
As with every year, the fall colour palette is one of the most important style inspirations for our fall outfits, and nail colour inspirations are not that far behind. Your nail colour can speak a million words about you, your style, and your likes and dislikes, so let it speak for you this fall. 
It's true!
We have chosen OPI because of its affordability, colour range, and overall performance. Here are five of the best fall nail colours for this year: 
1. OPI From Here to Eternity
This bright reddish-pink nail colour is perfect for fall because it is just the right warm undertone for the season, and is bright enough to complement any muted outfit without overpowering it. It is also a great choice for all the holidays we see in the fall and winter. 
This gorgeous olive green nail colour is like fall in a bottle. It is the perfect rustic shade of green that looks great on the nails without looking too bright or costume-like. Plus, paired with an olive green-winged eyeliner, this fall look can kill! 
This is a darker purple polish that is not too bright that it looks childish and not too dark that it looks sombre. The dark purple is subtle, elegant, and extremely versatile. Plus, a dark plum purple is the perfect fall colour!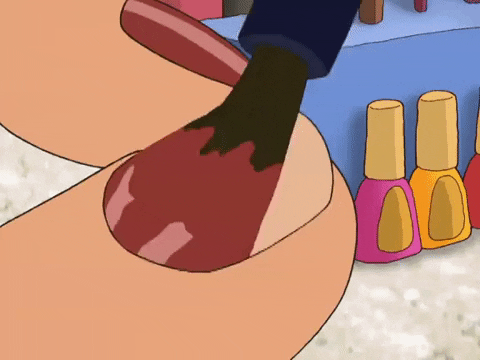 This is another green that looks wonderful on the nails and has flecks of golden shimmer in it! It is rustic, reminds you of nature, and still looks stylish enough for any fall outfit. 
The last is this muted brown that is a wonderful brown nude that compliments any makeup look or outfit that you have planned for fall. You can never go wrong with a chocolate nude!